Create a Compute Environment for an h2o flow notebook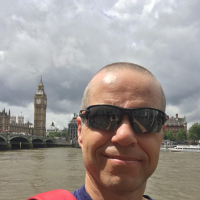 dan.stern
Member, Moderator, Domino
Posts: 37
mod
If you would like to create a compute environment that will allow you to run an h2o flow notebook, the following definitions can be used in your Compute Environment (CE).
Compute Environment (CE) Definition
Base Image
Create a new or duplicate CE and use one of the domino standard base images.
Note that our current standard images are Ubuntu 18, but this should also work with an older Ubuntu 16 image. Your results on non standard images may vary, but in general the definitions below should work on most images.
Insert in CE Dockerfile Instructions
#### INSTALL H2O Flow from workspaces
RUN chmod +x /var/opt/workspaces/h2o/install
RUN /var/opt/workspaces/h2o/install

Insert in Pluggable Workspace Tools
h20Flow:
 title: "H2O Flow"
  iconUrl: "https://raw.githubusercontent.com/dominodatalab/workspace-configs/develop/workspace-logos/H2O.svg?sanitize=true"
 start: [ "/var/opt/workspaces/h2o/start" ]
 httpProxy:
  port: 8888

Comments