Changes coming soon. Watch this space for updates on our new community.
Add additional checks to Compute Environments for changing pluggable definitions with DAD images.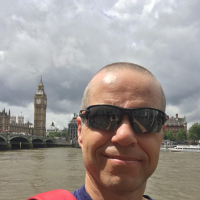 dan.stern
Member, Moderator, Domino
Posts: 37
mod
Occasionally in new DAD images, the pluggable definitions for a particular notebook IDE changes. This can create confusion when subsequently workspaces fail to start and users are simply unaware that the new base image they have started to use has new pluggable definitions they need to use.
Additionally documentation can be unpredictable. It can either be up to date and cause users who have older base images to change their pluggable definitions to match the newer definition not realizing it isn't valid for the older DAD they are using or documentation can lag and have the older definition, again causing issues for users moving to the newest DAD.
Fundamentally since there are different definitions of pluggables for different DADs we ought to have some automated way to at least warn users to go check the github for the proper definitions to use for the base image they've selected.